We amplify the impact of arts and creativity at Georgia Tech.
We engage with the work and research happening on campus, provide the resources and experience of our professional staff to support its development, and facilitate the presentation of creative projects at sites all around campus including the Ferst Center for the Arts.
Significant instances of this impact are the Georgia Tech teams that have participated in all three of the ACCelerate Creativity and Innovation Festivals in Washington, D.C.  In 2022, Georgia Tech Arts enabled teams from the School of Architecture at the College of Design, and the School of Literature, Media, and Communication at the Ivan Allen College of Liberal Arts, to bring their work to a national audience at the Smithsonian National Museum of American History.
"The ACCelerate Festival is an opportunity to showcase the incredible possibilities that await us at the intersection of art and technology," said Georgia Tech Provost Steve McLaughlin. "We are proud to once again send teams from Georgia Tech and participate alongside our ACC peers. The arts have an undeniable power to teach, heal, and transform us, and this festival gives great visibility and a new way to experience the innovative and impactful education and research that is taking place on our campuses each day."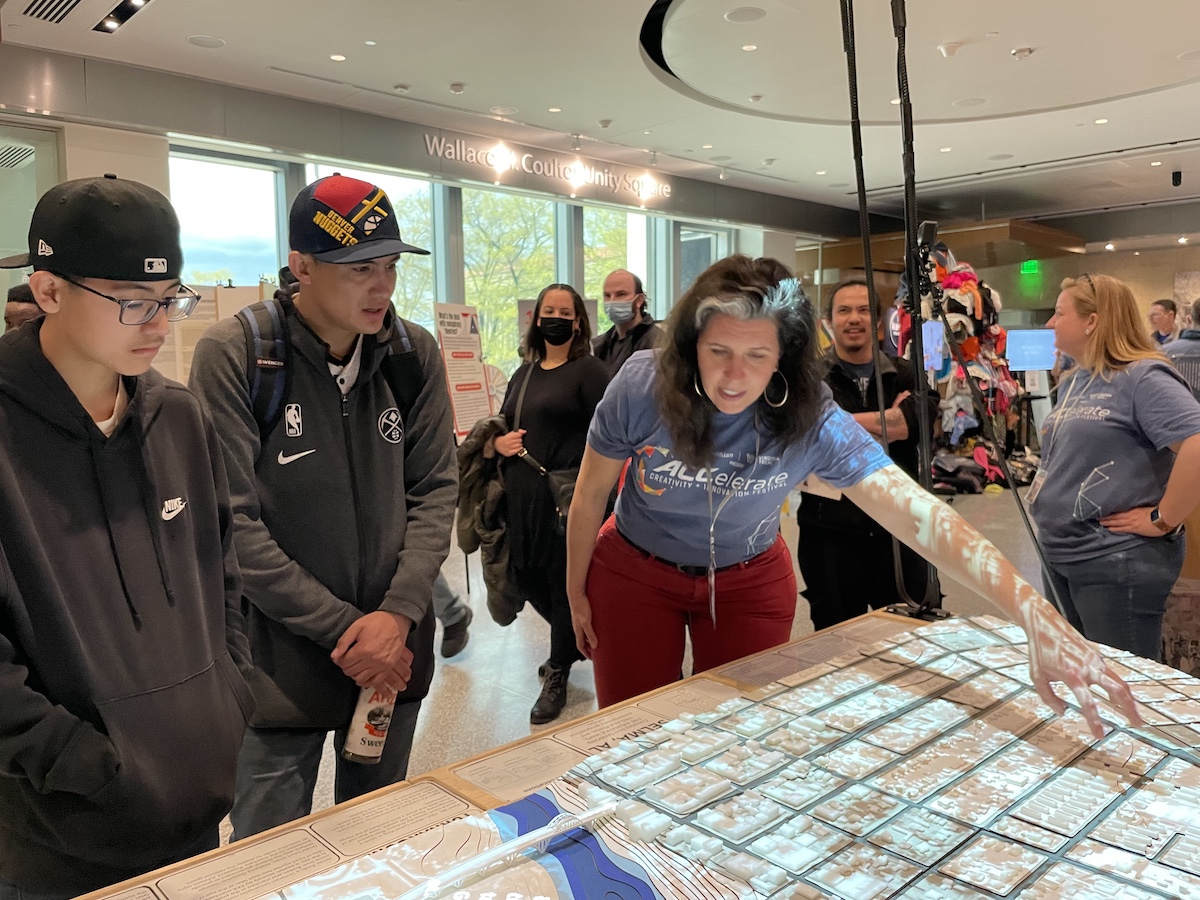 Walking in the Footsteps of History team at ACC 2022.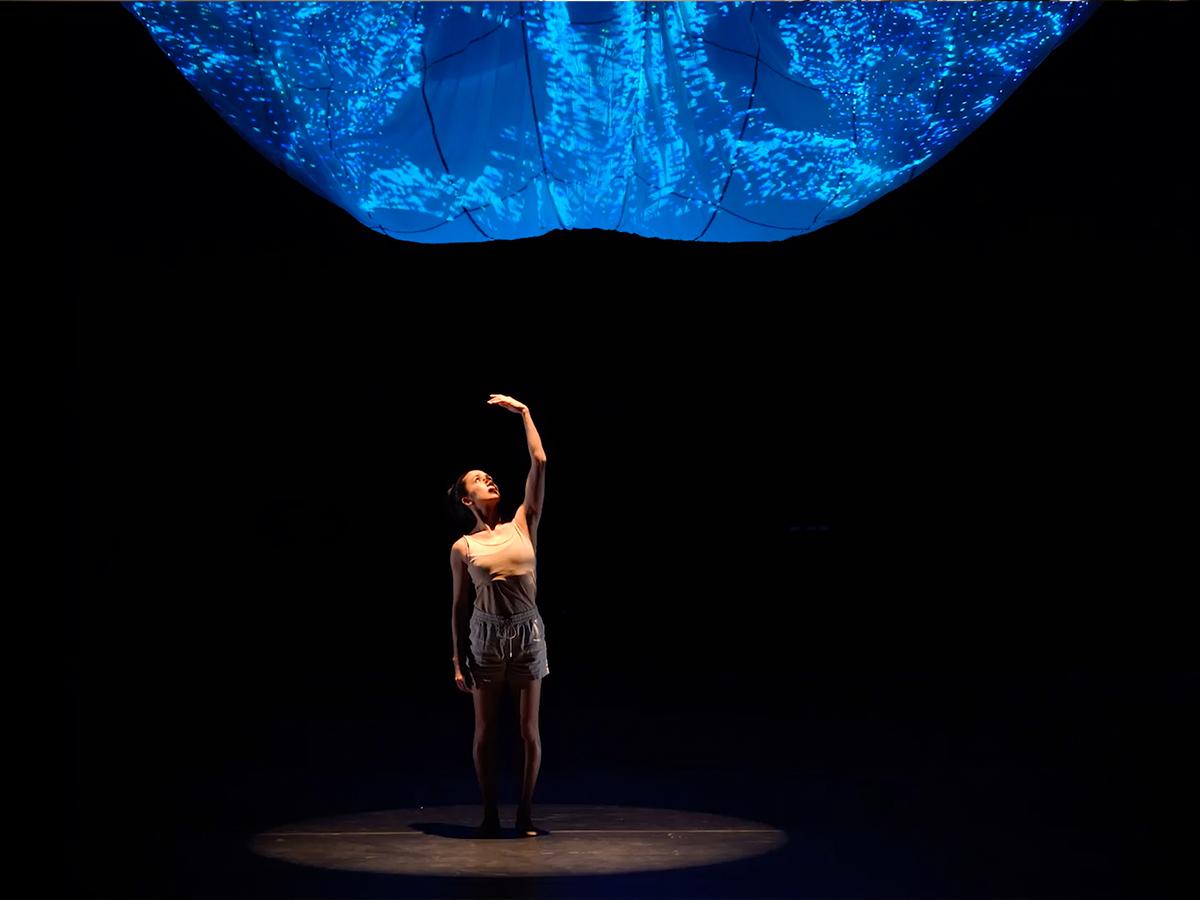 Performance of Step the Brain Along a Path.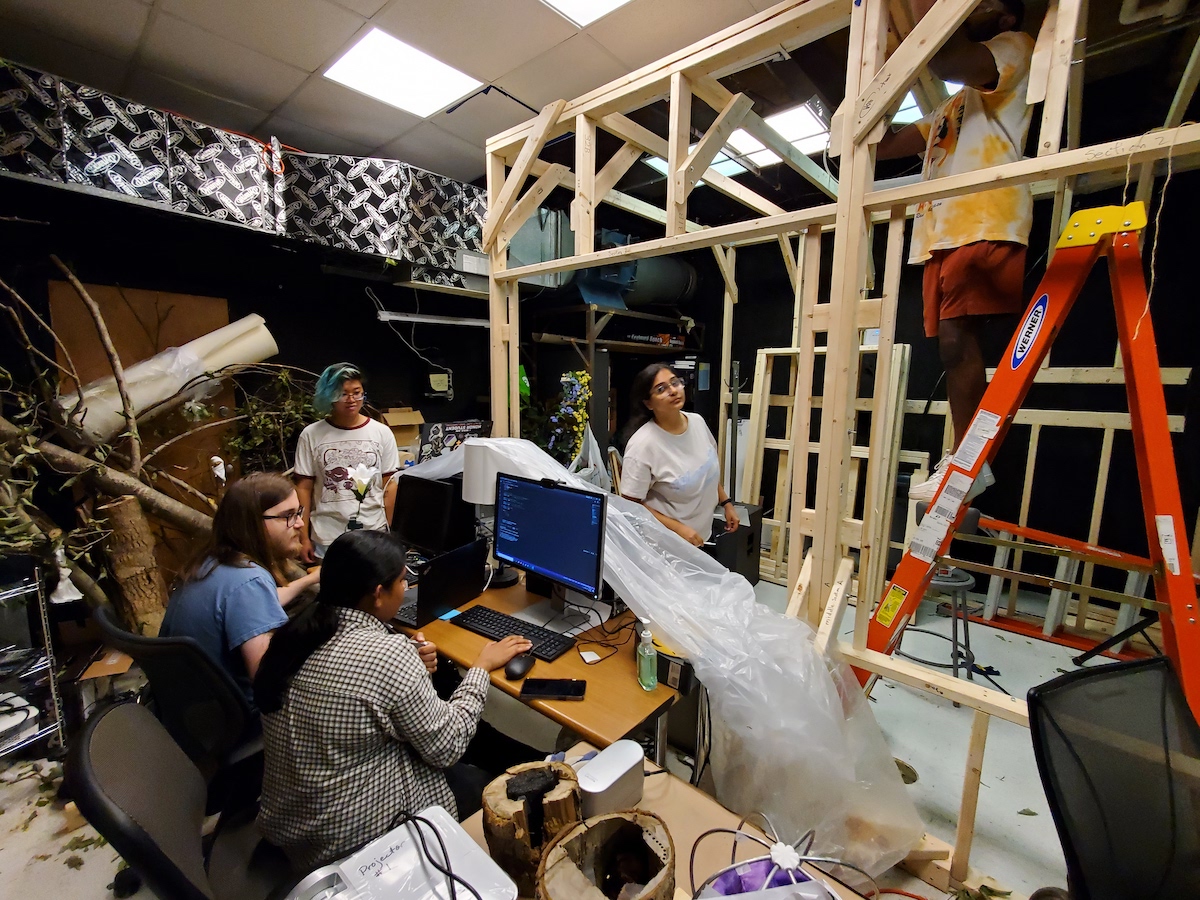 Raise Your Hand team constructing the installation.
Click through the button below to learn about this and other projects, including Step the Brain Along a Path, a 3-year partnership with Atlanta-based Terminus Modern Ballet Theater and a team of researchers led by Christopher Rozell, professor in the Georgia Tech School of Electrical & Computer Engineering and Karen Rommelfanger, president and founder of the Institute of Neuroethics Think and Do tank; and Raise Your Hand, an interactive virtual forest environment created in part by Electronic ARTrium, a Vertically Integrated Project at Georgia Tech, by students and faculty from the School of Electrical and Computer Engineering, the School of Music, the School of Industrial Design, and the Georgia Tech Research Institute.