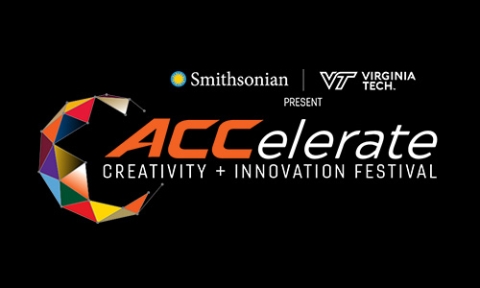 More on ACCelerate Creativity and Innovation Festival
The ACCelerate Festival, a celebration of creative exploration and innovative research happening at the intersection of science, engineering, arts, and design. Featuring teams from universities and colleges across the Atlantic Coast Conference (ACC) and the Smithsonian Institution, the Festival promotes cutting-edge creative work from a new generation of thinkers.
Georgia Tech has been represented by teams of students, faculty, and staff at each of the three ACCelerate Festivals in 2017, 2019, and 2022.