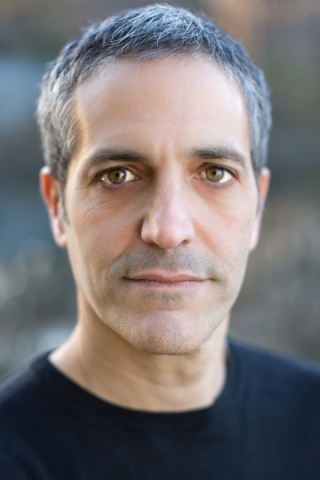 More on Sam Green and JD Samson
Sam Green received his Master's Degree in Journalism from the University of California, Berkeley, where he studied documentary with acclaimed filmmaker Marlon Riggs. His most recent projects are "live documentaries" including A Thousand Thoughts with Kronos Quartet (2018) in collaboration with the Kronos Quartet, The Measure of All Things with The Quavers (2014), and The Love Song of R. Buckminster Fuller with Yo La Tengo (2012), which premiered at the Museum of Modern Art as part of the San Francisco International Film Festival. All three works are performed live, with Green narrating and musicians performing the soundtrack.
Green's 2004 feature-length film, the Academy Award-nominated documentary The Weather Underground, tells the story of a group of radical young women and men who tried to violently overthrow the United States government during the late 1960s and 70s. The film premiered at the Sundance Film Festival, was broadcast on PBS, included in the Whitney Biennial, and has screened widely around the world. Green's previous short documentary, The Rainbow Man/John 3:16, follows the bizarre rise and fall of a man who became famous during the 1970s by appearing at thousands of televised sporting events wearing a rainbow wig. The film premiered at the 1997 Sundance Film Festival and has screened at festivals worldwide.
Green's other short documentaries include Julius Caesar was Buried in a Pet Cemetery, lot 63, grave c, Pie Fight '69 (directed with Christian Bruno), N-Judah 5:30, and The Fabulous Stains: Behind the Movie (directed with Sarah Jacobson).
JD Samson is best known as leader of the band MEN and for being one-third of the electronic-feminist-punk band and performance project, Le Tigre. For more than a decade JD's career as a visual artist, musician, producer and DJ has landed her at the intersection of the music, art, activism, and fashion. During that time she has toured the world, produced songs for Grammy award winning artists, written for publications such as Huffington Post, Talkhouse, and Creative Time Review, created multimedia artwork, hosted documentary programs, acted, modeled, and engaged in direct support with a wide-range of progressive social and political causes. JD is now an Assistant Arts Professor at NYU's Clive Davis Institute of Recorded Music.
photo credits: Sam Green by Kat Galasso, JD Sampson by Mari Juliano