Traveling While Black - Storytelling with VR (story)
The Technique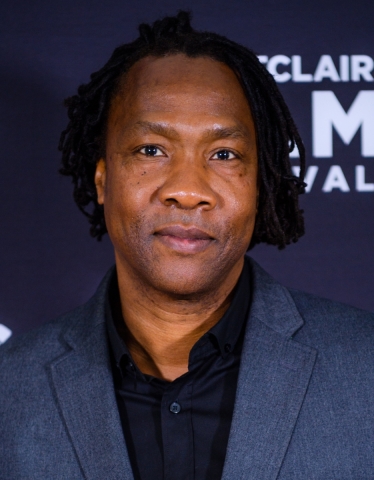 More on Roger Ross Williams and the Traveling While Black Team
About the Director
Roger Ross Williams is an award-winning director, producer, and writer and the first African American director to win an Academy Award ® with his short film Music By Prudence. Williams was recently named by Variety to the New York Power List as a 'digitally savvy, entrepreneurial trailblazer' in the entertainment industry.
DIRECTORS' STATEMENT
"Traveling While Black was inspired by the Negro Motorist Green Book – a survival guide written by Victor Green first published in 1936 - that African American travelers relied on to avoid brutal discrimination. It listed safe places that would fulfill their basic needs and was used throughout the 40s, 50s and 60s.
This was a time when travel for black people was a matter of life and death, so for me, the project started as a way to talk about this forgotten period in history. But the more I began to think about the past, I realized that not a lot has changed today. I thought of Henry Louis Gates being harassed standing on his front porch, Ving Rhames being held at gunpoint in the doorway to his home and Tamir Rice, a child, who was shot and killed in a playground in his own neighborhood.
These and countless other incidents remind me that the risk we face just leaving our homes and our need for safe spaces are just as prevalent as they were during the days of the Green Book.
As a black person you feel a sense of relief when you enter a safe space and you don't have to be on guard. We're often always on guard. When I walk down the street, especially if I see a police officer, I tense up. If I'm driving somewhere and a cop car starts to follow me, I get nervous. There's a violent history that comes with traveling while black in America and as a black person you carry that history with you.
Traveling While Black is a way to revisit that history but it's also a way to talk about the present and hopefully start conversations about solutions for the future.
We started this project eight years ago where it began as a play in Washington D.C., produced by Bonnie Nelson Schwartz, starring the late, great Julian Bond. We then spent several years collecting and filming stories of African American travel before deciding virtual reality was the best platform for this film.
I chose to do this through VR because I felt this was a fresh way to have a profound conversation about race in America through a genuinely immersive lens. When you experience this documentary in VR it's all around you and you can't escape it. In the same way we can't escape our blackness, or the reality of being black in America, I didn't want people to be able to escape the experience that they're having when they watch Traveling While Black. I wanted them to be fully immersed, and that's something you can only do with VR.
Victor Green, the author of the Green Book, writes 'There will be a day sometime in the near future when this guide will not have to be published. That is when we as a race will have equal opportunities and privileges in the United States.' While the Green Book is no longer published, the need for resources and safe spaces still remains to this day. There is still an ongoing crisis in America, traveling while black is still a matter of life and death."
—Roger Ross Williams
Traveling While Black Film Credits
FEATURING (in order of appearance)
Sandra Butler-Truesdale
Virginia Ali
Therrell Smith
Courtland Cox
Frank Smith
David Strader
Amanda King
Samaria Rice
Directed by Roger Ross Williams
In Collaboration with Félix Lajeunesse and Paul Raphaël
Co-Directed by Ayesha Nadarajah
Produced by Felix & Paul Studios
Executive Producers Bonnie Nelson Schwartz, Ryan Horrigan, Stéphane Rituit
Producers Ayesha Nadarajah, Jihan Robinson, Lina Srivastava Cinematic VR Technology Felix & Paul Studios
VFX Supervisor Sebastian Sylwan
Line Production Sailor Productions
Immersive Sound and Music Supervision Headspace Studio Music by Jason Moran
Oculus Experiences Team
Head of Experiences Colum Slevin
Executive Producer Yelena Rachitsky
Producer Dorian Dargan
Project Manager Kat Bachert Associate Producer Ichha Arora Immersive Media Lead Eric Cheng
New York Times
Executive Producer Kathleen Lingo
Coordinating Producer Lindsay Crouse
Supervising Editor Andrew Blackwell
Special thanks to Ben's Chili Bowl and the Ali family.
This project is part of the 10th Anniversary of New Frontier at Sundance Institute and is supported by the John D. and Catherine T. MacArthur Foundation.
In association with The New York Times Op-Docs.