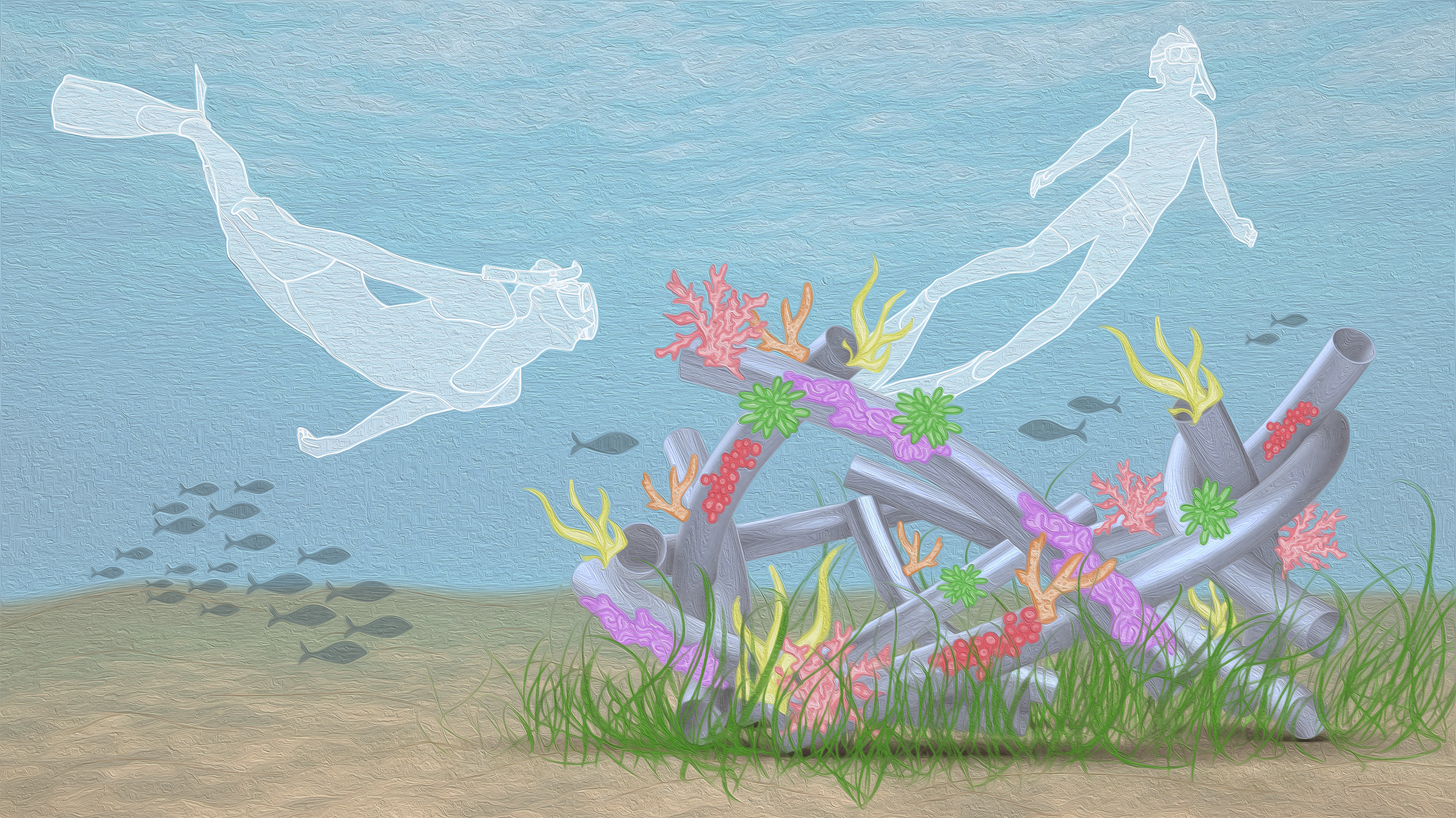 Welcome
The arte_FITS x GT Arts project features two interconnected components: the arte_FITS Fellows program and the arte_FITS Ephemeral Art Fund. Both elements will have a transformative impact on both Georgia Tech students and the work of artists in Puerto Rico and beyond. Explore this website to learn more about these creative partnerships and the exciting work that results.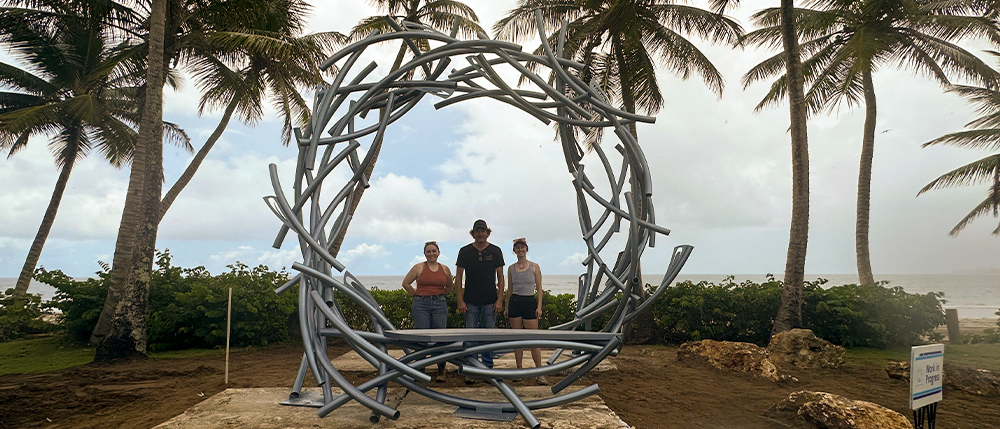 Year One: 2023
In 2023, two Georgia Tech students, Danielle Sisson (Architecture undergraduate) and Elizabeth Kelly (Industrial Design graduate student), were selected to work with renowned sculptor, Luis Torruella, on the creation of an artwork that would connect with the physical environment in Dorado Beach, Puerto Rico. The resulting work, Cardumen, was installed on the beach in May, 2023.
Photos, videos, and illustrations courtesy of the project participants: arte_FITS Foundation, Luis Torruella, Elizabeth Kelly, Danielle Sisson, and Georgia Tech Arts.