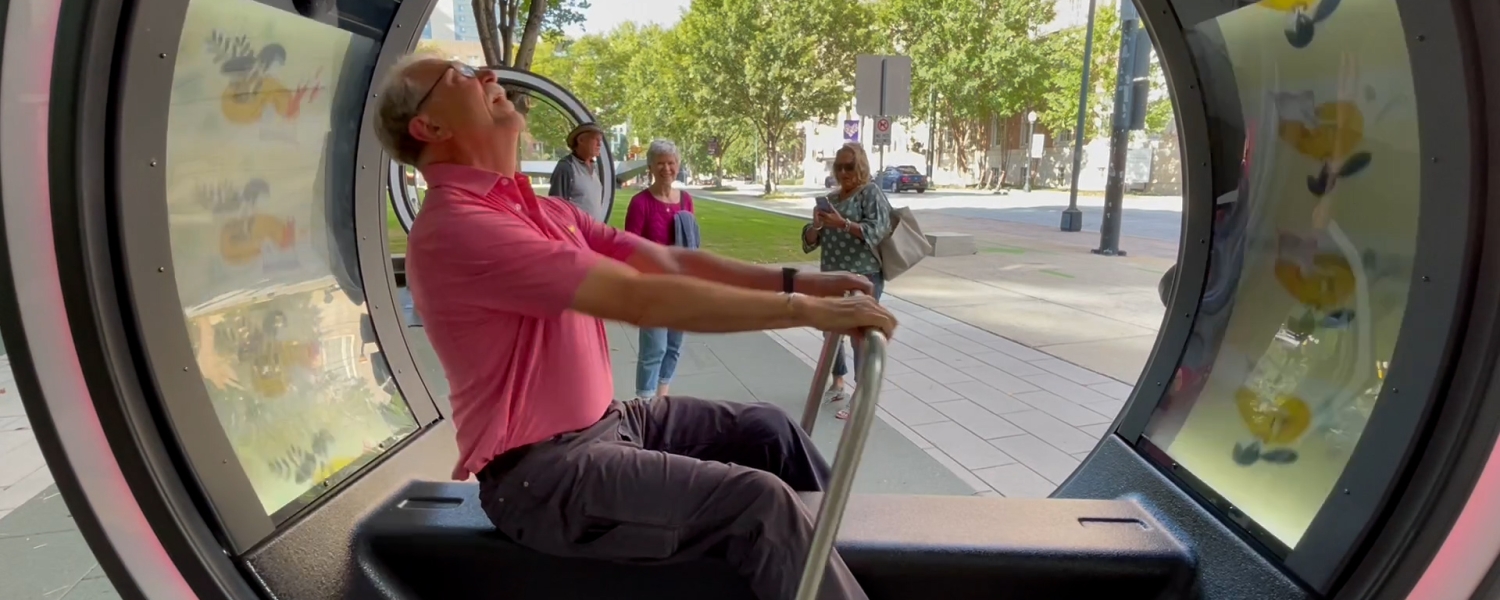 Dates
Thu, Sep 15, 2022 - Sun, Nov 13, 2022
Recent

Friday, Nov 4, 2022, All day

Saturday, Nov 5, 2022, All day

Sunday, Nov 6, 2022, All day

Monday, Nov 7, 2022, All day

Tuesday, Nov 8, 2022, All day

Wednesday, Nov 9, 2022, All day

Thursday, Nov 10, 2022, All day

Friday, Nov 11, 2022, All day

Saturday, Nov 12, 2022, All day

Sunday, Nov 13, 2022, All day
Event Details
Sit at the center of a giant, illuminated wheel to propel hand-drawn animations and their music box accompaniment!
This illuminated musical installation, featuring a distinctive retro-futuristic look, uses cylinders two meters in diameter and plays short flipbook-style movies inspired by Quebec literature.
At the center of each device is a music box to provide accompaniment for the hand-drawn animations. The speed of the whirring pictures, the frequency at which the light flickers, and the tempo of the music are all determined by how fast you move the push bar. 
Fun for the whole family, and open day and night, so drop by anytime!
Loop is installed on Acuity Brands Plaza at the Scheller College of Business on West Peachtree Street near 5th Street.
The exhibition was conceived and executed by Olivier Girouard, Jonathan Villeneuve, and Ottoblix and produced by Ekumen and the Quartier des Spectacles Partnership, Montreal.
Photos: Loop installed on Acuity Brands Plaza at Georgia Tech