Encounter history and transform the future
二度と(NI DO TO): an XR pilgrimage is a transformative lobby experience of shared connection that journeys through ancestral joy, historical trauma, and community resilience with the narrative of Japanese American incarceration.
Experience this exhibit through mixed-reality, classical and digital interactive technology, dance film, and visual art and let its reflective activities help you explore current and future solidarities with communities facing the violence of xenophobic and racist policies. 
NI DO TO, which in Japanese means "Never Again," is an opportunity to intimately encounter the creative process of a live performance through investigating, examining, and experiencing history. 
Four distinctive works of art, ranging from XR (extended reality) installations to Origami, have been created by Atlanta- and California-based creative partners in collaboration with Georgia Tech faculty, staff, and students.
NI DO TO will be free and open to the public in the lobby of the Ferst Center for the Arts on the Georgia Tech campus.
***Due to recent flooding in the Ferst Center for the Arts lobby, the opening of NI DO TO and Out of the Dust has been delayed. We are working closely with our operations team to determine a new opening date, and will post updated information here as it is available. IKKAI will occur as schedule on Sept. 16 at 4:30 and 8 p.m. ***
---
Open Tuesday-Saturday, 9 a.m.-6 p.m., from September 18 through October 27 (closed on 9/30 and 10/21 for home football games.)
---
COLLABORATORS
Lead Conceptual Artist
Yayoi Kambara
Creative Producers
Courtney Ozaki (Japanese Arts Network) & Onur Topal-Sümer 
Artists/Technologists
John Crawford, Jerushia Graham, Dana Kawano, Courtney Ozaki, Kris Pilcher, Daniel Schmidt, Shirley Su, Onur Topal-Sümer, Milka Trajkova, Max Woo, and Ida Yoshinaga
Commissioned by Georgia Tech Arts 
NI DO TO is presented by Georgia Tech Arts in collaboration with KAMBARA+ and the participating artists, with support from the Yerba Buena Gardens Festival Seed Commission, the National Endowment for the Arts, the George and Sakaye Aratani "Community Advancement Research Endowment" Awards, California Nonprofit Performing Arts Grant Program, Metalmark Partners, the Fulton County Public Art Futures Lab, and Full Radius Dance
Special thanks to CRUX, Nathalie Matychak, Brian Magerko and the Expressive Machinery Lab at Georgia Tech, Noah Posner and the Interactive Product Design Lab at Georgia Tech, Tiffany Schmidt, Douglas Scott, Aaron Shackelford, and Michaela Ternasky-Holland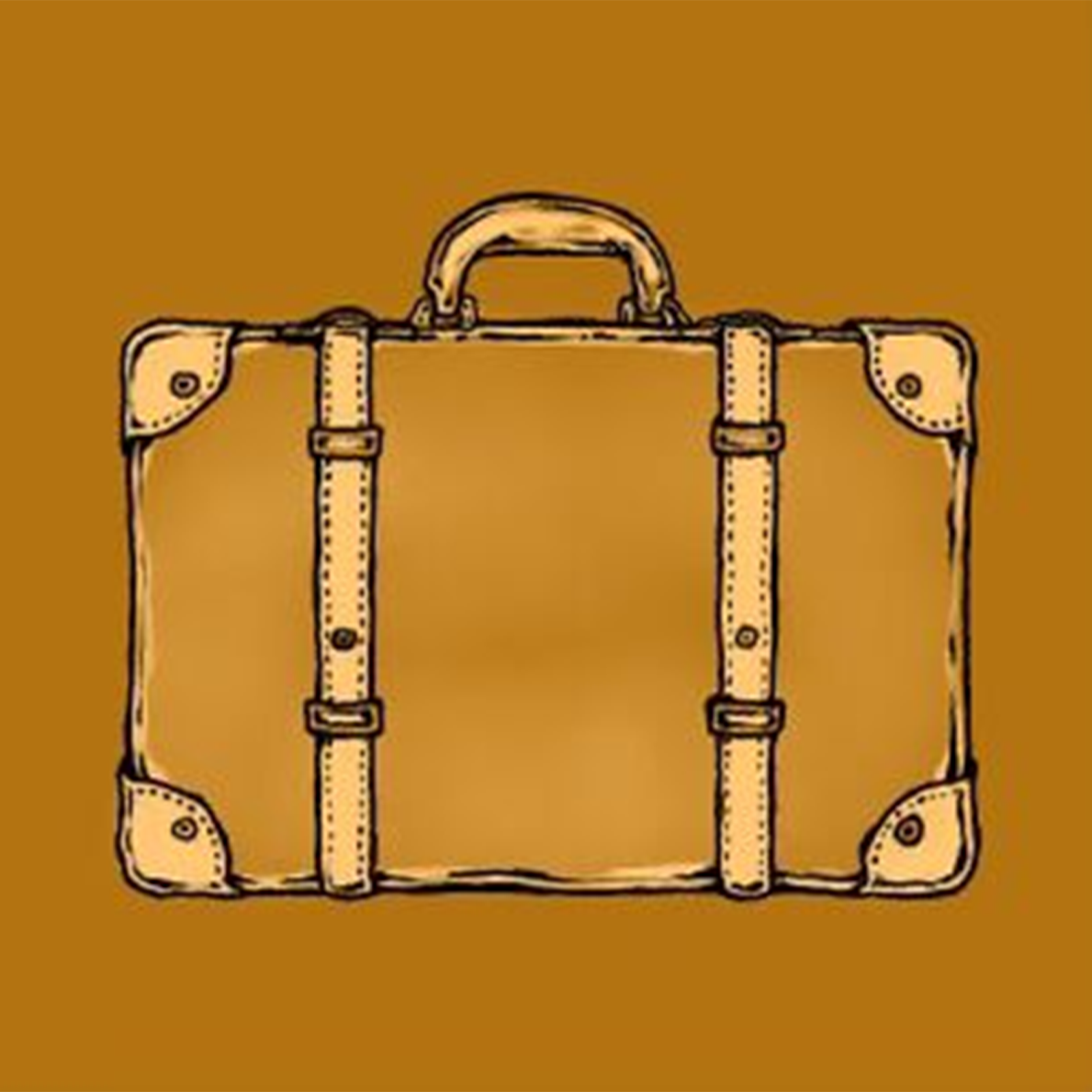 Packing and Unpacking: A Virtual Suitcase
How would you pack your belongings with dignity, bringing only what you can carry, without knowing your destination or how long you would be there?
With this virtual guided experience in collective memory, designed by digital artist Max Woo, you will participate in the scenario that over 125,284 Japanese Americans encountered during World War II.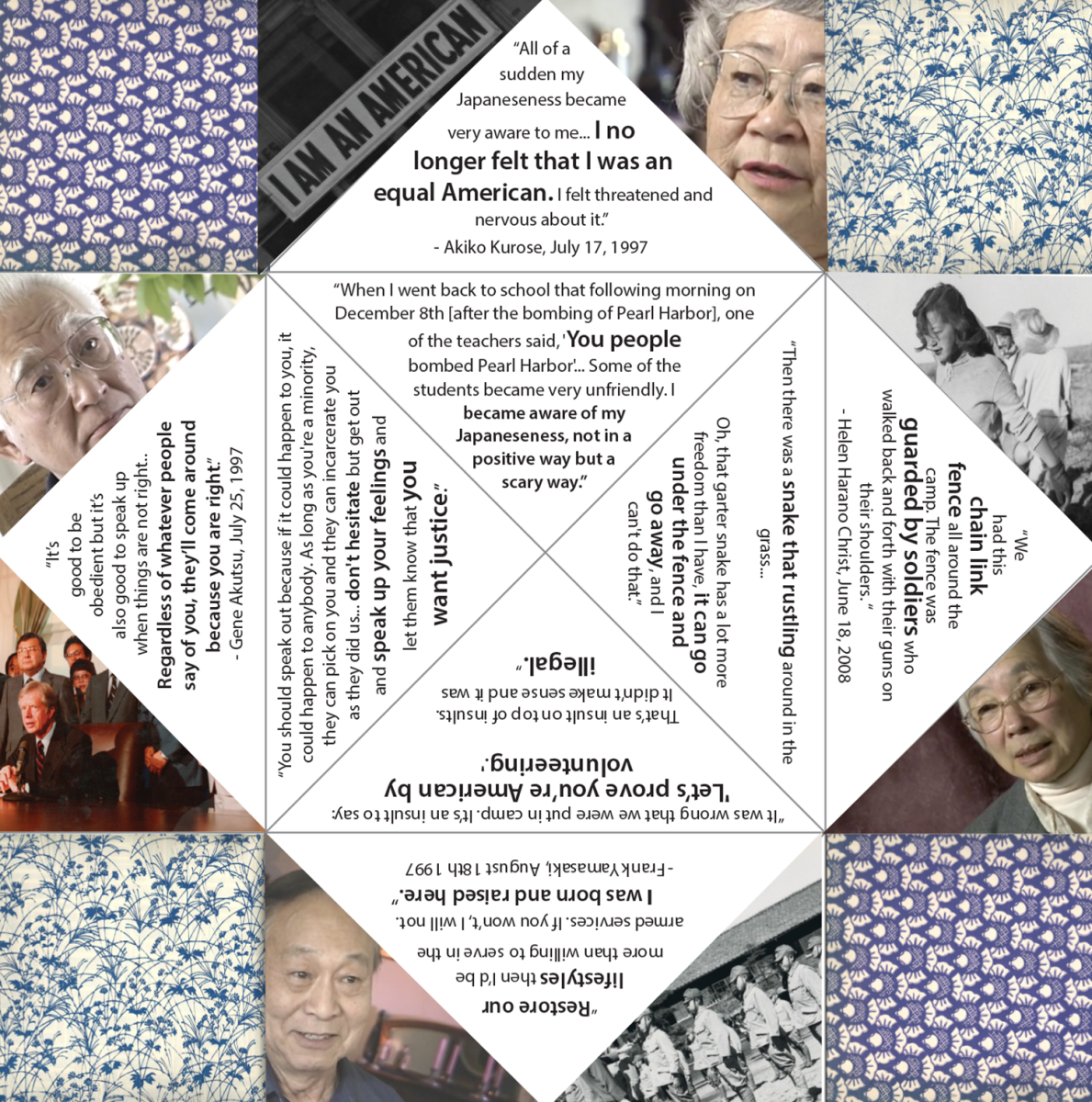 NI-DO-TO (Never Again): A Creative Reflection
Ni Do To translated from Japanese to English means "Never Again." Reflect on all that you have experienced and taken in from your journey through this exhibition on the lived experiences of Japanese Americans during World War II. Write your reflection on a tag and hang it on the art installation wall as a symbol of your commitment to ensure that these tragedies and injustices will NI-DO-TO "Never Again" happen.
Photos, videos, and illustrations courtesy of the project participants and Georgia Tech Arts.