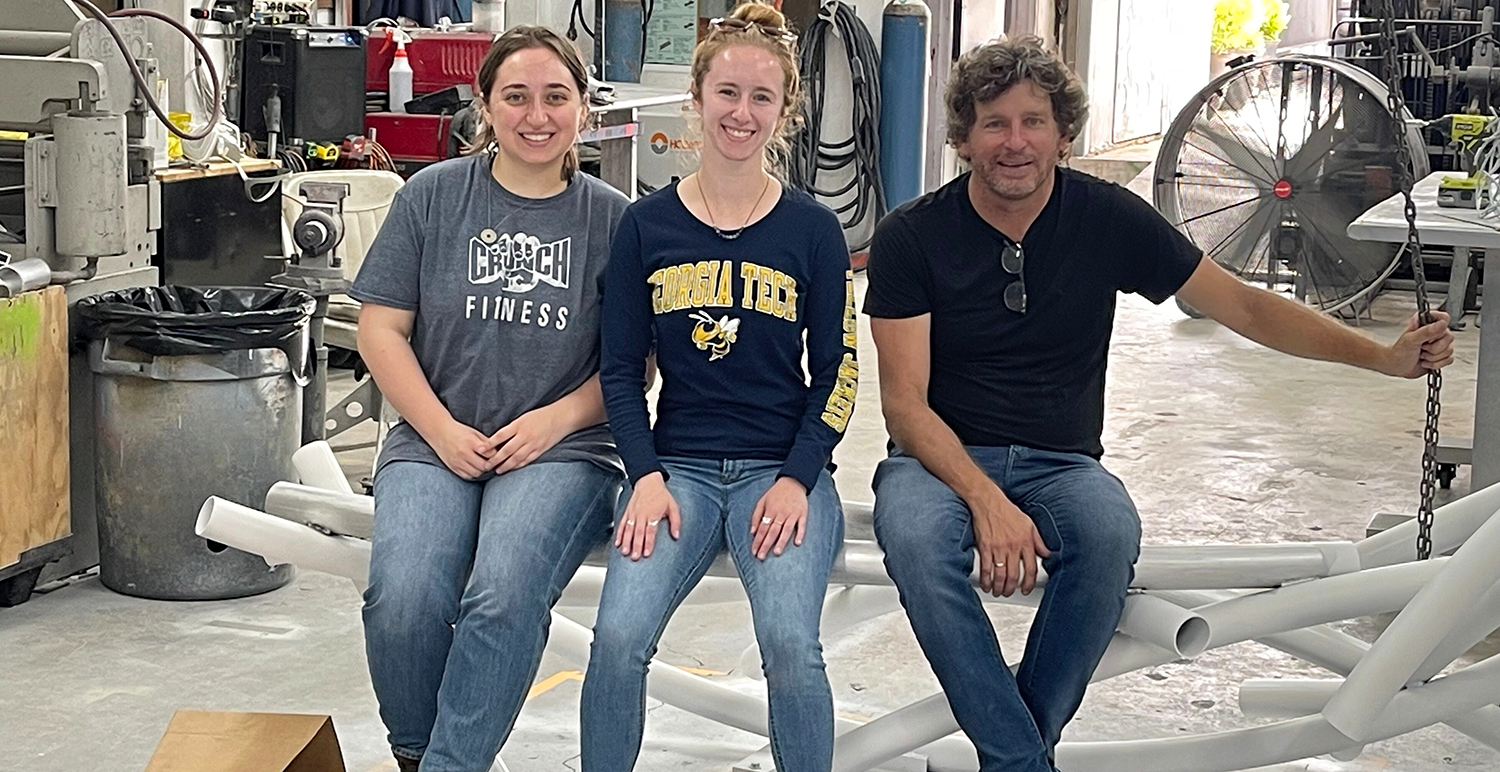 Over the course of the 2023 spring semester, Danielle and Elizabeth met with Luis every week over Zoom to discuss and problem-solve concepts, design plans, materials, and more, and then traveled to Puerto Rico to collaborate in person on the final stages of the project.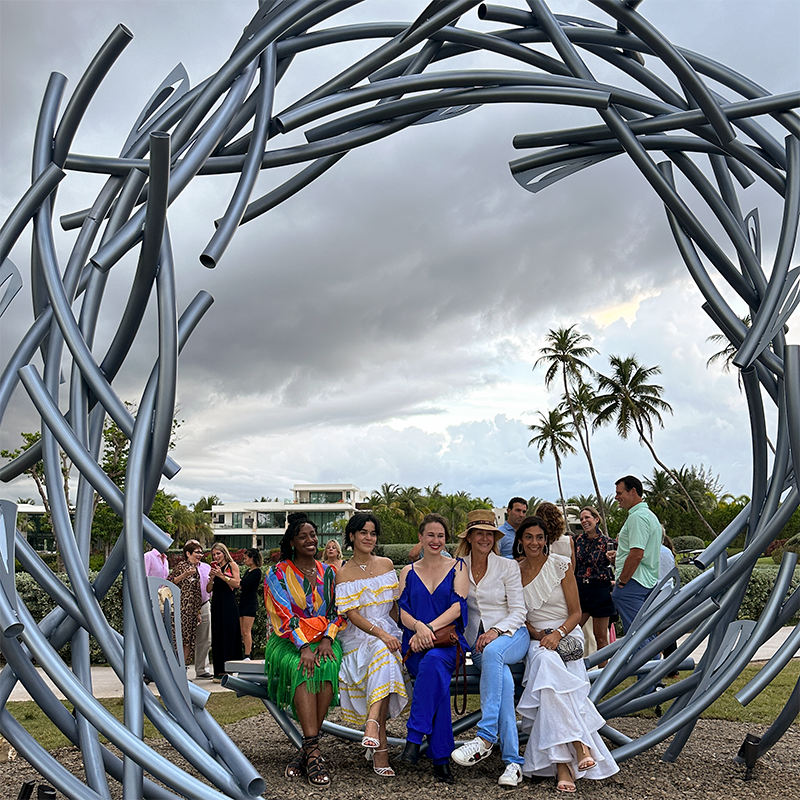 Left-right: Georgia Tech Arts staff members Kara J. Wade, Adriana Rosario Pérez, and Nathalie Matychak with arte_FITS founder Carolina Stubbe and Sara Araujo from the Georgia Tech Office of Development, at the unveiling of the sculpture, Cardumen.
Photos, videos, and illustrations courtesy of the project participants: arte_FITS Foundation, Luis Torruella, Elizabeth Kelly, Danielle Sisson, and Georgia Tech Arts.