Get involved, get creative, get connected!
Georgia Tech students look for innovative ways to blend music, dance, visual art, theater and other arts pursuits into their social, service, and co-curricular activities. And no wonder - many students either arrive at Tech with a strong creative background, or they want to get involved in something new and fun.  Involvement in the arts helps you stay focused, stimulates creativity in other areas like academics, and relieves stress!
Get in touch with Georgia Tech Arts
Explore the arts on campus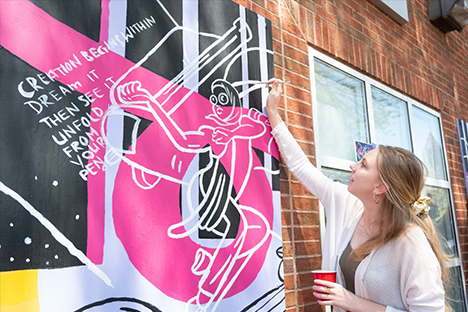 Local arts organization ARticulate ATL worked with Tech student organization, SMILE, and the campus community on a collaborative mural, Create Your Way.
The cast of DramaTech's performance of Cartoon by Steve Yockey. (c) Michael Boatright Photography.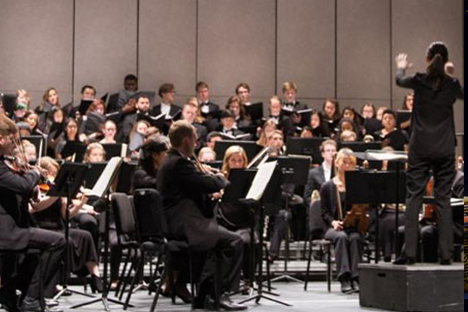 The Georgia Tech Concert Orchestra performs under the baton of School of Music professor, Chaowen Ting.