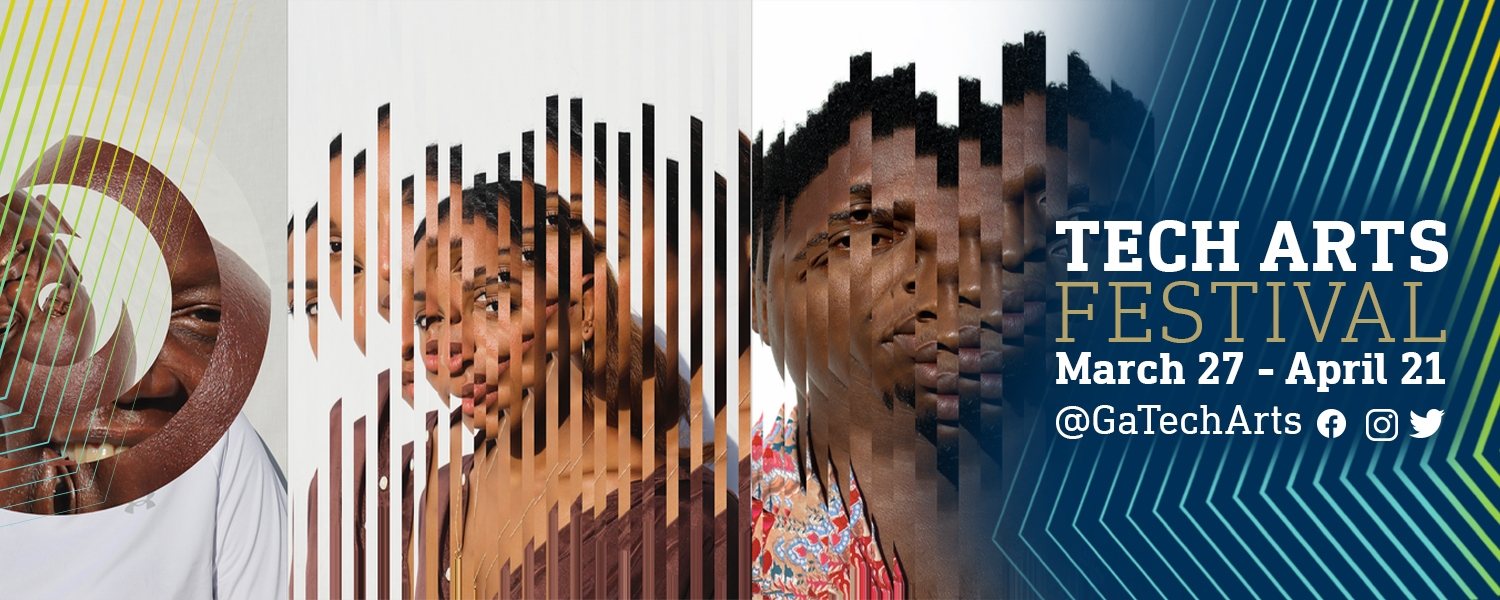 Photorythms: a Computational Art-based Inquiry of Portrait Photography
Have your photo portrait created through coding!
Dates
Wed, Mar 29, 2023 - Fri, Apr 21, 2023
Recent

Wednesday, Apr 12, 2023, All day

Thursday, Apr 13, 2023, All day

Friday, Apr 14, 2023, All day

Saturday, Apr 15, 2023, All day

Sunday, Apr 16, 2023, All day

Monday, Apr 17, 2023, All day

Tuesday, Apr 18, 2023, All day

Wednesday, Apr 19, 2023, All day

Thursday, Apr 20, 2023, All day

Friday, Apr 21, 2023, All day
Event Details
Photorythms investigates whether computational methods such as facial detection, computer vision, and generative forms can be utilized to create more expressive and artistic works of portraiture and the face. Visitors will sit in a chair where their image will be digitally manipulated to generate a unique portrait. These fleeting designs will not be captured or stored, so enjoy the experience!
The Ferst lobby is open Monday - Friday, 8 a.m. - 6 p.m. and Saturday from noon until 6 p.m.
Photorythms was created by Chelsi Cocking, CM 2017, currently a researcher and graduate student at the MIT Media Lab where she is studying for her Master of Science in Media, Arts, and Sciences. She received her Bachelor of Science in Computational Media with highest honors from the Georgia Institute of Technology in 2017. The foundation of her practice falls within using code, computing, and media technologies for craft in art and design, particularly within the visual arts and the performing arts. The goal of her research and art is to use computing to aid and enhance human creativity and expression, creating new ways in which we experience art, design, and performance in the world today through technology.
On March 30, from 11 a.m. to 12:30 p.m., Chelsi will offer a Drawing++ workshop that explores computational concepts through drawing by hand; learn more about the workshop.
Image credit: Chelsi Cocking
Location
Ferst Center Lobby